BEAUDEAN, A HAVEN OF PEACE
On the way to the Pic du Midi, 4 km from the spa resort of Bagnères de Bigorre, leave the Route Départementale, lay down your suitcases: you have arrived in Beaudéan!
Welcome to the hotel "Le Catala"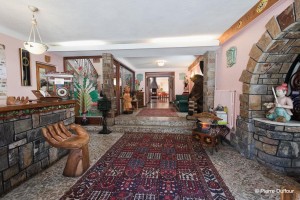 In a picture postcard village, this charming hotel looks forward to welcoming you, and invites you to a break full of discovery and pleasure.Le Catala has been managed by the same family for three generations. In just a few moments you will feel totally at home. Authenticity and originality are the key words in the Catala.





From door to door you can travel through a three storey portrait gallery of giants from sport, culture and history. Whether you prefer to spend the night with Hinault, Brel, De Gaulle ? Prost, Truffaut, Henri IV ? there is a number of options.










For a relaxing, cultural, sporting or professional break, all the modern comfort of a good 3 stars hotel with capacity for over 50 people:

24 Themed rooms, including 3 suites with a private lounge, some with balcony or terrace,


all equipped with a Bath or shower and WC, hairdryer, TV, and a ground floor room for


people of reduced mobility accessible from the hotel?s car park and restaurant



Lift



Free Wi-fi



Restaurant : Large modular room for groups, team building exercises, families or


couples, traditional regional cuisine?

Meeting room equipped to meet your needs, for study days and seminars in the peace


and quiet of the mountain. Tailor made events and activities.



Overnight stays



Garden, panoramic terrace



Free private car park



Bike garage



Open all year round with reservation